"RELECTIONS OF A MEMORY
….. BACK TO BACK "

by: MICHEL TYREE

Reflections of a Memory… Back to Back is an easy-to-read (fiction) novel that has best seller potential and will translate well into movies, a major soundtrack, and has the possibilities of a sequel. This book includes romance, entertainment, and humor. Any reader will be able to relate to some of the emotional trials and tribulations that construct the life of Frankie Bell. They will grow to love, hate and have sympathy for her. This unique book can reach audiences of any age, ethnicity and gender. Moreover, each chapter grows more exciting than the one before it; this book is too interesting to put down!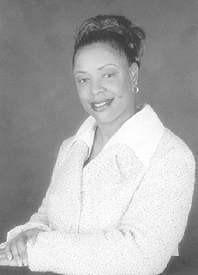 MICHEL TYREE'S BIO
I was born in Oroville, California in 1960, and was raised by my mother who is a single parent to my sister (Deanna) and younger brother (Darren), and yes I am the middle child. In 1968, my family relocated to Sacramento, California where I attended various schools and ultimately graduated in 1978, from John F. Kennedy High School.
In 1979, I traveled to Houston, Texas where I met for the very first time my half sister (Stephanie) and brother (Joey) and (Chris). In 1980, I packed up and moved to Houston where in 1983, I had my son Maurice, and I too became a single parent. In 1984, Maurice and I relocated back to Sacramento, where I currently reside.
In 1991, I began to write my first novel, which I present to you now. I really enjoyed writing this book, creating the characters, and adding all the twists and turns to their situations. However, in 2001, I read the book again and decided to add a few more twist and turns and made it spicier.
In 1996, I was united with a friend I met when I was 19 years old and lived in Houston. In 1998, we had a daughter named Asjah. Currently I live in Sacramento, California, with my daughter and work fulltime for the State of California as an Executive Secretary. My son Maurice is attending college in Washington.
My current goal is to work with a publishing house or agent who will publish or put me in touch with the right people so that my book can get published.
If you would like to get in touch with me, you can do so by calling me at:
(916) 651-9343 (Work)
(916) 256-5419 (Cell)
(916) 421-6181 (Home)
(916) 256-5419 (Cell)
email: mfayetyree@hotmail.com

Michel Tyree
Author