Writers Showcase




"Where True Peace Lies"
by: Rudy Pizarro

Where True Peace Lies is an account of my life and the way, as the Stoics of history said, I relate to my fellowman and God through Reason; but most importantly, the way I relate to Jesus as a Man through a certain discovery of my own. My discovery was such that it touched me in my inmost self and made me wonder what it was and what it meant, but my mind went blank and I felt "lost like a goose in a tall grass." Was it a spiritual feeling? I asked. I started reading the Book. "I want you to know me...be logical," He said. The grass cleared and I saw Him. "This way," he said. He leadeth me and I followed him – and that made all the difference in me. Readers' comments: Entertaining…Enlightening…Inspiring…I can't put the book down. It helped me…A good book.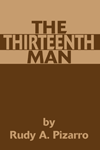 "The Thirteenth Man"
by: Rudy Pizarro

The Thirteenth Man is an offshoot and a novelized version of Where True Peace Lies. It is a story about Dan, a modern man, who would devote his life spreading the word about a certain Truth. It was a Truth that was stranger than fiction, or so it was to the people who killed Him. But the Truth did not die with Him, rather a veil of misunderstanding covered it. The 13th man laid it bare. "Can I call you the thirteenth Apostle?" the newsman asked. "No," Dan replied, humbly. "I neither walked, broke bread nor shared wine with the Man. Call me, perhaps, the thirteenth man because I share the same Spirit his apostles had. I'll do what they did – spread the word of the Lord Jesus but with an added meaning." "What's that?" the newsman asked. "Nature, of course," Dan replied. So the Truth was a stranger. So keep an open mind as the Thirteenth Man walks you along a new path to a discovery where you'll begin to feel and understand the true meaning of the message and the spirituality of the Greatest Man that ever lived.


BIO: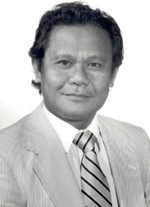 I was born in the Philippines. At seventeen, I joined and served in the U.S. Navy for six years. Soon after my discharge, I moved to Seattle, Washington where I attended college, became a real estate broker, got married and raised two sons. My wife and I have retired and moved to Las Vegas where we keep a piece of nature in our backyard. My aim is to spread the word about my connection with nature and how it helped me understand myself, my world and the most important man that ever lived: Jesus Christ.


Contact:
To order these books and to visit Rudy's website click here

Rudy Pizarro
e-mail rudy@wheretruepeacelies.org