"MIZ FANCY"
Miz Fancy is the timely story of present day southerners of different generations and their histories of secretive bigoted behavior. Each of them has been hurt by racism, and each has a different reaction. Some have learned to forgive the past and adopt new behaviors, while others are unable to overcome old patterns. The consequence for those who continue to hate is personal destruction.
Mary Frances Andrews has everything, or so it seems…her money protects her…her husband's politics gives her status…her place in life is assured. But, she is still withdrawn and fearful as the result of seemingly forgotten traumatic events. She meets an elderly Black woman who recognizes her but cannot adequately vocalize the connection. Her husband, Bucky, chides her interest in solving this mystery by dismissing the "ol' colored woman," and Mary Frances' elderly racist aunt, Beatrice, strongly suggests that she keep her social status and pending inheritance in mind.
Mary Frances becomes driven. Her amateur sleuthing reveals painful hidden truths about her husband's character. She gains personal strength as she uncovers clues and confronts both her past and her husband's controlling personality.
A surprise ending to the mystery becomes the catalyst that allows Mary Frances to find her personal strength and stand up to Bucky's questionable ethics and racial slurs. Bucky's comeuppance reveals his weaknesses and becomes his downfall.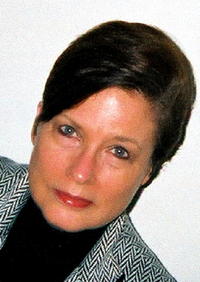 Bio:
Bonnie Moore is an accountant and an attorney, working as a business consultant in Washington, D.C. She has recently published one short story in two literary magazines. MIZ FANCY is her first novel. She lives with her husband, has two children, and three grandchildren.

Contact info:
Email: SFBMoore@aol.com

Phone:202-907-6462